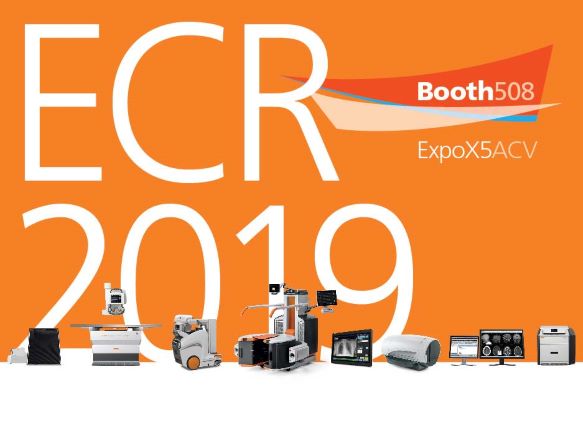 CARESTREAM HEALTH AT ECR 2019
Reading Time: 4 minutes read
Visit us to experience the gold standard in medical imaging and healthcare IT.
ECR 2019 is a vital, dynamic and service-oriented congress, embedded in a unique and inspiring ambience.
In this spirit, we are proud to exhibit our advanced medical imaging solutions: imaging rooms, mobile X-ray, extremity imaging, digital output, and enterprise imaging for healthcare IT.
Attend the OnSight 3D Symposium on Advancements in Volumetric Extremity Imaging on Friday 1st March, 2 – 3:30 pm, Room M1 Level O.
Here is a preview of the solutions you will find at the Carestream Health booth at The European Congress of Radiology 2019. Schedule your personalised demo today.
Healthcare IT solutions
Carestream offers award-wining healthcare IT solutions and services that unify enterprise imaging across sites, specialties, and technologies to simplify medical image management, enable effective collaboration, and enhance patient care.
Our Vue Clinical Collaboration Platform is a powerful, modular, multi-site, multi-domain, standards-based Enterprise Imaging solution. Its shared back-end architecture provides the backbone for a fully integrated clinical imaging, workflow, and reporting infrastructure.
The Platform enables real-time, on-demand access to holistic clinical data for those involved in the care journey, including the patients.
Extremity imaging
The OnSight 3D Extremity System uses cone beam CT technology to capture high-quality, 3D weight-bearing and other types of extremity exams for orthopaedic practices, imaging centers, and hospitals.
Don't miss the chance at ECR to hear firsthand experiences with the OnSight 3D Extremity System. Attend the OnSight 3D Symposium on Advancements in Volumetric Extremity Imaging on Friday 1st March, 2 – 3:30 pm, Room M1 Level O.
Medical imaging DRX rooms
The CARESTREAM DRX-Evolution Plus delivers a full range of new features and options that make it more powerful, more dependable and more affordable than ever. Features and options include an extended tube column range, high-weight capacity tables, and fully motorized or manual operation. The DRX-Evolution Plus provides pristine image quality to support accurate diagnosis. Its future-friendly, modular design will grow with your needs.
Mobile X-ray Systems
Our flagship CARESTREAM DRX-Revolution Mobile X-ray System features excellent image quality and maneuverability. Its collapsible column makes it safer and easier to drive. Powered by a wireless DRX detector, this x-ray room on wheels drives like a dream.
The DRX-Revolution Nano is a fully integrated DR solution that can help speed your workflow, boost productivity, and improve your standard of care. This uniquely designed system includes carbon nano tube technology in a lightweight, budget friendly system. It's a perfect complement to your current mobile fleet or as a dedicated unit in your ICU or pediatric department. The Nano is not available for commercial sale in the European Union.
Our CARESTREAM DRX-Transportable System/Lite makes it simple and affordable to upgrade your analog X-ray room or mobile unit to DR – with a lightweight, wireless tablet.
Digital Output Solutions
CARESTREAM Managed Print Solutions is a comprehensive Web-based, pay-per-print program available for healthcare imaging. It takes responsibility for virtually everything from monitoring and delivering your consumables to providing the latest DRYVIEW equipment and software updates.
Carestream is ready for ECR 2019. Are you? We hope to see you there! #ECR19 #ECR2019 #Carestream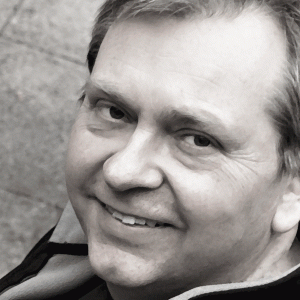 Robert Ashby is Carestream's European Communications Manager. He has 37 years of experience in the medical imaging industry.