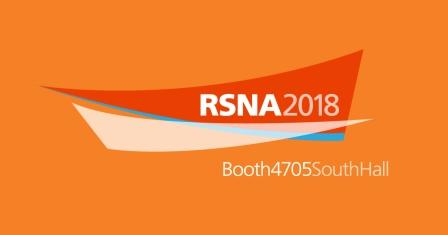 RSNA 2018: Carestream Health
Reading Time: 4 minutes read
Innovative solutions for your medical imaging needs in one stop in the South Hall.
RSNA 2018 is a big week for those of us in medical imaging. It is also, literally, a big event – with more than 400,000 square feet of exhibit space.
Save yourself some time – and give your tired feet a break- by visiting the Carestream Health booth in the South Hall. With one stop, you can see innovative solutions for imaging rooms, mobile X-ray, extremity imaging, digital output solutions, and enterprise imaging solutions for healthcare IT.
Here is a preview of the solutions you will find at the Carestream Health booth at RSNA 2018. Schedule your personalized demonstration today!
Healthcare IT solutions
Carestream offers award-wining healthcare IT solutions and services that unify enterprise imaging across sites, specialties, and technologies to simplify medical image management, enable effective collaboration, and enhance patient care.
Our Vue Clinical Collaboration Platform is a powerful, modular, multi-site, multi-domain, standards-based Enterprise Imaging solution. Its shared back-end architecture provides the backbone for a fully integrated clinical imaging, workflow, and reporting infrastructure.
Carestream's Clinical Collaboration Platform enables real-time, on-demand access to holistic clinical data for those involved in the care journey, including the patients.
 Extremity imaging
The OnSight 3D Extremity System uses cone beam CT technology to capture high-quality, 3D weight-bearing and other types of extremity exams for orthopaedic practices, imaging centers, and hospitals.
Medical imaging DRX rooms
Digital radiography software
Digital Output Solutions
Mobile imaging
Carestream Health is ready for RSNA 2018. Are you? Don't forget the Oct. 26 deadline for discounted registration.
#LetsTalkRSNA
Katie Kilfoyle Remis is the editor of Everything Rad and the social media strategist at Carestream Health.