Diagnostic Reading #12: Five Must Read Articles on Radiology and Healthcare Technology from the Past Week
Reading Time: 2 minutes read
This week's articles include: tips for providers who are changing healthcare information systems; University at Buffalo and UBMD Orthopaedics win a $2 million NIH grant to study concussion damage; the FTC increases protection for consumer health data; an international team builds a new type of low-dose xray detector; and two-factor authentication can help protect the security of your accounts.
Tips for radiology practices on changing information systems – Diagnostic Imaging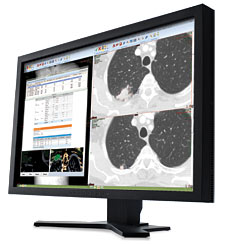 Get a prenuptial agreement before partnering with your PACS vendor. That's the recommendation of Steven C. Horii, MD, director of medical informatics in the department of radiology at the Hospital of the University of Pennsylvania. Horii says the agreement should include guaranteed access to your old database and – in the event the vendor goes out of business – access to their database schema. Also, when considering a HIS or RIS replacement, find out how prospective vendors will handle the conversion and desired workflow capabilities.
University of Buffalo awarded $2 million grant to study concussions – Health Imaging
Researchers at the Jacobs School of Medicine and Biomedical Sciences at the University of Buffalo received a five-year, $2 million grant from the National Institutes of Health to study the impact concussions have on an individual's body and brain. Physicians from UBMD Orthopaedics & Sports Medicine will conduct the study and are looking for teenage participants.
FTC steps up protection of consumer health data – Health Data Management
The Federal Trade Commission has taken a tougher regulatory stance on healthcare information technology in recent years in an effort to protect the privacy and security of consumer health data. A senior FTC official told Congress on Tuesday that lawmakers can expect to see more of the same.
International team builds new type of low-dose X-ray detector – Health Imaging
Scientists in the U.S., the Netherlands and China say they have built a sensitive xray detector that has the potential for applications in ultra-low-radiation medical imaging. The researchers say their invention is four times more sensitive than amorphous selenium detectors. The story was originally reported by PhysicsWorld.com.
What happens when a top privacy and security regulator falls for an email scam – Health Management Technology
Even Julie Brill, a commissioner at the Federal Trade Commission, fell for a sophisticated email phishing scam. Luckily, criminals couldn't hijack her accounts because Brill takes advantage of two-factor authentication, a security measure that requires a special code sent to a separate device, such as your mobile phone, in order to log in. This article was originally published by the Washington Post.
# PACS #xray