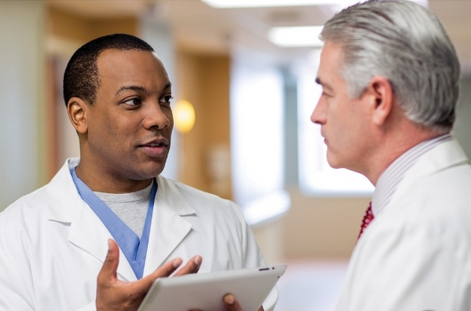 How Can IT Manage the Flood of Healthcare Data?
Reading Time: 4 minutes read
It is no surprise that the volume of healthcare data is expanding so rapidly. The research firm IDC said the healthcare data existed in 153 exabytes in 2013, and is projected to grow exponentially to 2,314 exabytes by 2020. That number is unfathomable, but that does not exclude from having to manage and mine the data we are tasked with storing.
While EHRs are the talk of the town, medical images are responsible for taking up a hefty piece of that data pie. In the U.S. alone, it is estimated that by 2018, medical images will account for about 1,400 petabytes (1.4 exabytes) of space. Being that is only in the U.S., and it is not the only nation facing these storage and management issues.
Medical images and records are only going to take up more space as they become more advanced. 3D images take up more space than 2D, and the more video and rich media is depended upon in the healthcare, the higher our volume of data will climb.
Case in point is digital breast tomosynthesis. It has been reported that for DBT slices, the necessary storage space is 100 times more than what is required for a full-field digital mammography exam. DBT was listed by Time Magazine's as one of the most remarkable health advances in 2014. With this type of coverage, and more studies being released that provide evidence supporting DBT's benefits, its popularity is only going to increase, meaning the amount data we store for these exams will increase as well.
Storing Data is Relatively Easy – It's What we Do with this Data that Matters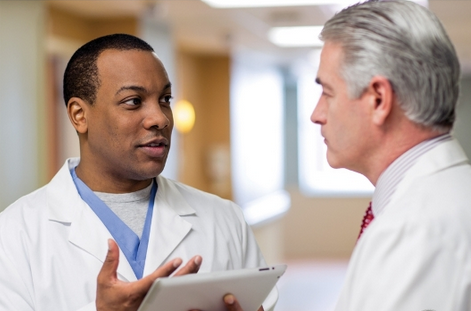 A solution like Vendor Neutral Archive (VNA) is a great foundation for data storage.  The ability to store clinical content from various clinical settings such as images, videos, and reports can complete the EMR. Breaking down data silos has been proven to make data storage more efficient. Having direct access to relevant priors can also reduce the need for duplicate exams, which reduces costs on the system, time and resources.
Storing data into a VNA is relatively easy, especially when using standards-based protocols. It is ensuring the integrity and quality of the data that will ultimately aid decision support and analytics. Consider these scenarios:
The Endoscopy department has large amount of videos. Beyond storing the clinical notes into the EMR. The clinical content, i.e. the video itself often is stored within the department. Inaccessible by other clinicians.

If you are to consolidate the storage, how do you ensure the video is properly tagged with the right patient demographics or exam information if that was not part of the acquisition device itself? This tagging is critical to ensure the data can be retrieved by the right users as part of their clinical workflow.

In physiotherapy, the treatments are recorded and documentations are made during the consultation. This includes videos and x-rays. Now, the patient is ready to come back for surgery. Physiotherapy services is not part your network, consulting doctor has no way of viewing the videos or radiology data.

Importing data via a CD is manual – only if that patient brought the CD to your facility. How does the patient easily make that data available? How do you ensure the external patient ID is properly consolidated and matched to the clinical content?
There are many more workflow challenges when it comes to acquisition and distribution of data once stored. Carestream  recently launched our Clinical Collaboration Platform (CCP) at RSNA 2014, which addresses these issues when it comes to clinical data management. The modules include Data Ingestion; Acquisition Management, Repository; and Distribution. All of which can be deployed as individual services depending on the health system's needs. Acquisition Management leverages standards based workflow such as IHE-XDS-I to ensure the integrity of the data. Distribution includes universal viewer and MyVue patient viewer that enables the patients to access manage and share their own clinical content..
What do you think about data storage and access in today's healthcare environment? What are the needs that IT departments are addressing in order to handle the immense growth of data that must be managed? 
Cristine Kao is the global marketing director for Carestream's Healthcare Information Solutions (HCIS) business.