Enterprise Dose Management Is Radiology's Opportunity to Lead
Reading Time: 2 minutes read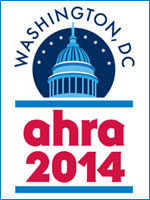 Radiology administrators looking to raise the visibility and value of their department should seize the opportunity to lead an enterprise dose initiative.
In a session at last week's AHRA annual meeting titled, "An Executive Guide to Implementing a Successful Enterprise Dose Solution," Chris Tomlinson, MBA, director of radiology at the Children's Hospital of Philadelphia, urged administrators to not be myopic. By extending beyond the radiology department to a truly enterprise program that brings together other service lines like cardiology, oral surgery and oncology, dose becomes aggregate across the care continuum.
To successfully lead an enterprise dose program, Tomlinson shared best practices for radiology administrators:
Ensure radiation safety committee is diverse: Include representation from IT, legal, the C-suite, and a medical physicist. Tomlinson noted a C-Suite stakeholder can help inform the larger health system of changing regulations and program status.  The medical physicist, he shared, has an opportunity to demonstrate their expertise and can often be the unsung hero of the committee.
Understand all clinical workflows involved: An enterprise program must optimize all provider workflows. This cannot be done by radiology dictating protocols, procedures and policies to others. All workflows must be understood and documented in detail for an enterprise program to succeed.
Foster more physician to physician communication: In alignment with ACR's Imaging 3.0 initiative, radiologists can be leaders in a dose program by outreaching to referring physicians to discuss the necessity of tests, the technology available to lower dose and regulatory guidelines.
Dose was clearly a hot topic at AHRA with Tomlinson's session being one of several.  You can find more dose management guidance, specifically a slide share from Shawn McKenzie of Ascendian Healthcare Consulting's "Radiation Dose Safety: Defining and Implementing an Enterprise Dose Management Program" presentation on DiagnosticImaging.com.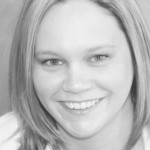 Erica Carnevale is the social and content marketing manager for Carestream. She attended AHRA 2014 in Washington, D.C. from August 10-13 and reported back from the Carestream booth.