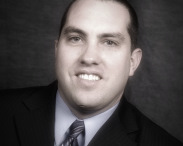 ICD-10 – Tick Tock on Radiology's Clock
Reading Time: 2 minutes read
For a while it seemed that the ICD-10 deadline would never come. Calling all radiology practices… Now, less than two years away from the October 1, 2013 deadline for ICD-10, many in the industry are just starting to address this issue. For those who don't meet the looming deadline, billing and the ability to be reimbursed could come to a grinding halt. In a recent study, KLAS spoke with providers to find out how they are preparing for ICD-10.
Some of the reasons ICD-10 seems daunting are: (1) the projected costs, (2) the fact that core HIS, billing, coding, documentation and other ancillary systems will be effected and (3) the training and personnel issues that have to be dealt with.
While ICD-10 is complex and intimidating, KLAS found that providers are optimistic that their coding vendors will be ICD-10 compliant and so they are not as worried about that particular technology piece.
With hospitals, most of the concerns regarding software are actually with some of the core HIS vendors and CIS vendors, particularly for providers who are on legacy products. Because providers have to be on the most current version of their HIS in order to be ICD-10 compliant, providers on older versions are most concerned with getting updated. For larger hospitals, it may take millions of dollars to get compliant. The costs of new software, upgrades, clinician process change management, training and preparedness issues are all components that providers will need to plan for.
Things for your ICD-10 to do list:
Does your organization already have a plan? Talk to your CFO.
Are your payers ready? Will you need to renegotiate contracts with them?
Is your state's Medicaid system ready to reimburse under ICD-10? Find out.
Find out what your billing, RIS, PACS and other vendors are doing to prepare for ICD-10. What will you have to plan and budget for with them?
Will your systems be able to handle ICD-9 & ICD-10 concurrently? When?
Some other concerns with the ICD-10 deadline actually have more to do with personnel issues than technology. More than half of surveyed providers said that training was their biggest concern, and just under half said they were most worried about physician readiness. Another issue that may crop up is a shortage of trained coders. Because the average age for medical coders is about 57 years old, some may retire rather than be retrained for ICD-10. Computer assisted coding is seen as a possible solution to this problem, allowing technology to backfill the shrinking coder work force.
According to the providers KLAS spoke with, many are still in the early stages of preparing for ICD -10. About 8% of providers we spoke with haven't even started preparing for ICD-10.  There were very few that are very advanced in their ICD-10 preparation.
While there is still time, it is very important for providers to get a steering committee together, develop a roadmap and create a budget. Also, those who are considering using third party consulting firms should reach out soon. The clock is ticking, and providers should act now to avoid future headaches.