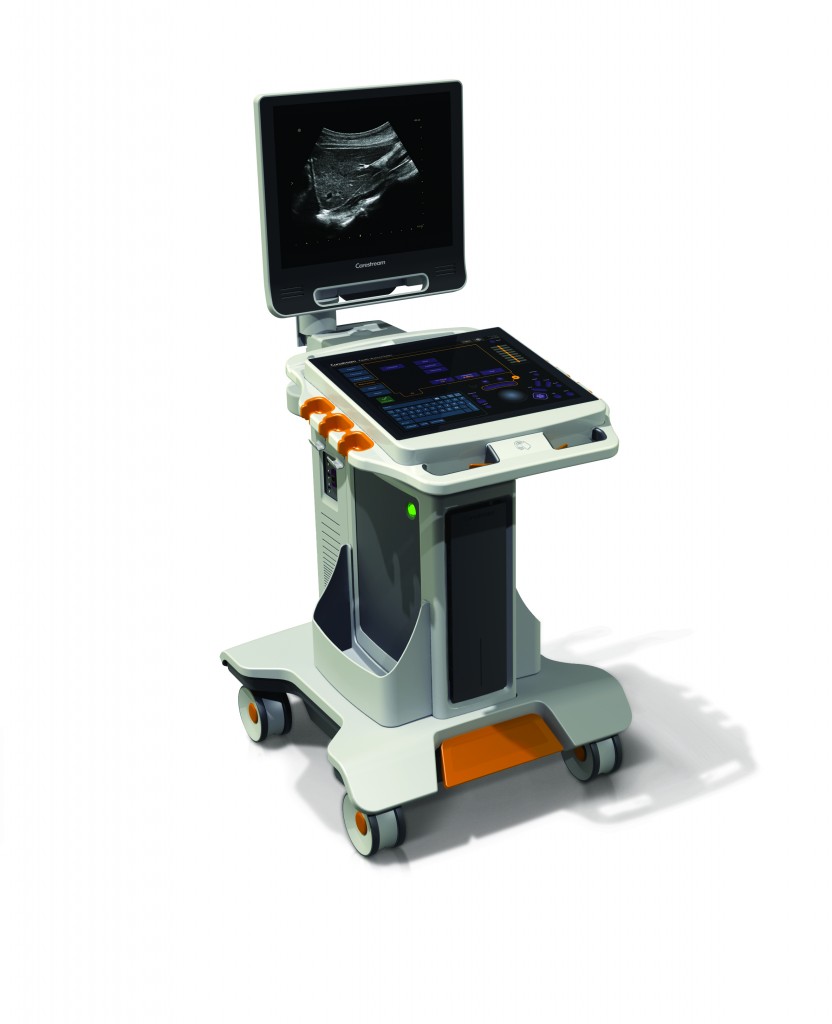 Carestream has worked hard to provide content of value throughout 2014. We have used our blog to deliver information about Carestream technology, address major industry trends, and inform readers about the medical imaging and IT fields. In this edition of Diagnostic Reading, we look at our most read blog posts since July. The topics include, the recent unveiling of our newest technology, industry infographics, image quality, digital 3D mammography, and dose reduction.
1) A LOOK AT THE NEW CARESTREAM TOUCH ULTRASOUND SYSTEM
Carestream unveiled its newest technology in Chicago at RSNA 2014. The CARESTREAM Touch Ultrasound System officially moved the company into the ultrasound market. This post contains information about the new technology, including images that explain its features and capabilities.
2) INFOGRAPHIC: THE EVOLUTION OF RADIOLOGY REPORTING
This infographic follows radiology reporting throughout history. It covers traditional hand written reports, transcribed reports, and voice recognition. Pros and cons of these types of report are listed. Ultimately, the evolution brings us to multimedia reporting and highlights its benefits.
3) UNCOMPROMISED QUALITY: BONE SUPPRESSION AND CHEST X-RAY IMAGES
Since being FDA approved earlier this year, radiologists are 58% more confident in their ability to read chest x-rays with bone suppression software. Since the software produces 2-D images rather than 3-D images, it also reduces the typical dose for patients receiving chest x-rays.
4) DREAM JOB: APPLICATIONS ENGINEER, DIGITAL MEDICAL SOLUTIONS
This Q & A with Marty Pesce asks questions about his experiences as an applications engineer for Carestream. The interview discusses the nature of a job as a radiologic technologist. Pesce also had the opportunity to answer questions about his personal experiences in the radiology field.
5) IMPLEMENTING EFFECTIVE WAYS TO REDUCE AND TRACK RADIATION DOSE FOR X-RAY EXAMS
El Camino Hospital in Mountain View, California, has taken measures to dramatically track and decrease patient dose. The hospital attributes this success to their transition from CR to DR technology. It claims that better imaging software leads to less repeated imaging.
6) DIGITAL BREAST TOMOSYNTHESIS NECESSARY FOR IMAGING DENSE BREAST TISSUE
This post emphasizes the importance of Digital Breast Tomosynthesis (DBT), or 3-D mammography for women with dense breast tissue. Numerous studies are noted by the author, including a JAMA study that found that by using DBT, there was a 41% increase in the detection of possibly lethal cancers.
7) RADIOLOGY'S RESPONSE TO HEALTHCARE CONSOLIDATION – STEP ONE: THE GLOBAL WORKLIST
With hospital mergers becoming prevalent, this post suggests that interoperability will continue to be a challenge. The adoption of software such as CARESTREAM Vue Connect could ease the transition. Combining data allows for both institutions to access their own information, as well as having access to new patient information.
8) THE ROLE OF A FULLY INTEGRATED RIS-PACS: DREAM OR REALITY?
Seventy-eight percent of office based physicians use some sort of electronic health record system (EHR). This post addresses the possibility of  radiologists and physicians working together using RIS and PACS to document patient records. There are inevitable challenges, but ideally this could mean "one patient, one record."
9) RADIOLOGY AND MACRO HEALTHCARE TRENDS PART II: COST
In a time when Americans find it difficult to afford medical bills, radiologists must be conscientious about cost. Inappropriate imaging exams and lack of quality drive up costs, this post discusses how imaging appropriateness and effective reading of images can reduce costs in the field of radiology. Additionally, the post addresses other ways that health IT can help lower imaging costs.
10) THE THREE-PHASE PROCESS TO IMPLEMENT A PACS-DRIVEN TELERADIOLOGY SERVICE
Innovative Radiology adopted CARESTREAM Vue Motion. Since the implementation, efficiency has been higher. Additionally, Vue Motion connected Innovative Radiology with more than 40 sites in early 2014.