Measuring the Impact of New Technology
"Innovation" is a desirable goal in healthcare. Many imaging providers seek news ways and breakthrough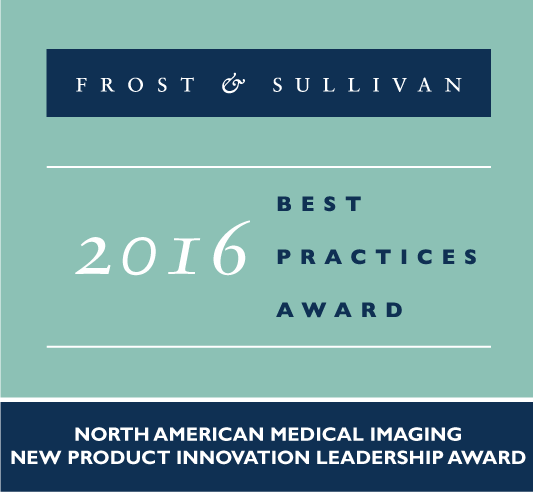 technologies to improve patient care. But how do you measure innovation? How do you determine which new solutions to invest in? According to Frost & Sullivan, new technology investments "must have a positive and demonstrable impact on the cost efficiency, the quality and the outcome of imaging enterprises' service lines."
To help providers with their decision making, Frost & Sullivan evaluates and benchmarks products on their attributes and their impact on operations. Recently, Frost & Sullivan put our DR, fluoroscopy, ultrasound, CBCT and healthIT imaging informatics products through its rigorous evaluation and selected Carestream as the winner of the 2016 North American Medical Imaging New Product Innovation Leadership Award. The award is yet another proof point that our products help enhance the value, profitability and marketability of the radiology profession.
You can click the image below to learn more about Frost & Sullivan's 10-step process for evaluating candidates for the award, and the reasons they chose Carestream as the winner.
Carestream OnSight 3D Extremity System received FDA 510(k) clearance in September 2016.