In-house imaging provides orthopaedic practices with ancillary revenue stream
"Where you win or lose the game in a medical practice is on the revenue side of the balance sheet."
Orthopaedic practices, like all medical practices, are feeling the pinch of increased costs, reimbursement pressure, and time-consuming administrative procedures. But on the positive side, there are many opportunities to increase revenue to make your orthopedic practice not only more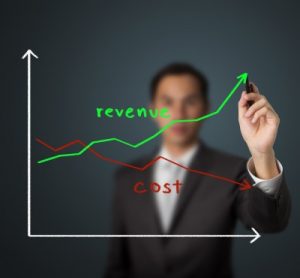 profitable, but more efficient, for and more satisfying for your patients.
The AAOS created a useful 45-page guide, Enhancing Your Practice's Revenue: Pearls and Pitfalls (A Primer for Orthopaedic Surgeons (1). It gives excellent recommendations for adding services, staff, and equipment that are likely to generate incremental revenue in an orthopedic practice.
These suggestions include Non-Physician Extenders (NPEs) such as Physician Assistants (PAs), Nurse Practitioners (NPs), and Athletic Trainers (AT/ATCs), who can "increase physician productivity, patient satisfaction, quality of care, and physician revenue." Another idea for ancillary revenue generation for orthopedic practices is to add non-surgical physicians who can provide coverage when the surgeon is in the OR. Urgent care centers are another opportunity to make use of your physical set-up and location to build revenue after hours or on weekends.