Interactive features can boost referrals, and foster collaboration and communication
Kiran Krishnamurthy, Carestream Health
For decades, radiology reports have been limited to a short paragraph that describes a radiologist's findings. If key images were available, they were often difficult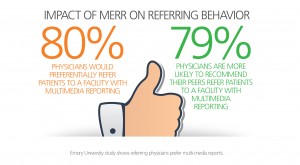 for clinicians to access and were not part of the report content.
The next generation of reporting contains hyperlinks as part of the radiologist's findings so clinicians can easily view key images, measurement tables and graphs. These interactive reports can be easily accessed from the EMR using a zero-footprint viewer that delivers rapid access to key findings and data from multiple "ologies," and provides side-by-side display of DICOM and non-DICOM images. It is so intuitive that users can be proficient within minutes of use.
EMR-driven access also offers a single point of entry to the entire patient folder including clinical data in multiple formats such as images, video, waveforms and PDF-formatted interactive multi-media reports with embedded hyperlinks to key findings that provide secure access to images from mobile devices and computers.
A paper authored by physicians at the National Institutes of Health (NIH) found that radiologists and oncologists preferred having hyperlinks to key data in reports. In a pilot study presented at RSNA 2015, NIH researchers found that the use of quantitative interactive reports led to an average of nearly nine minutes in time savings for the oncologist to assess tumor burden when compared to traditional text-only reporting.
Facilities that offer multi-media reporting also could gain increased referrals from physicians, according to a study conducted by the Emory University School of Medicine. This study found that 80 percent of physicians would preferentially refer patients to a healthcare provider with multi-media reporting—and 79 percent of physicians are more likely to recommend that their peers refer patients to a facility with multi-media reporting.
Equipping patients to access their own medical images is also becoming an important ingredient for increased patient satisfaction. A recent study of 1,000 U.S. adults conducted by IDR Medical, an international healthcare marketing company, confirmed two compelling benefits for delivering a patient portal: 79 percent of patients said they would return to the imaging facility and 76 percent of patients reported they would recommend the provider's services to others.
Enabling patients to access and manage their own images also has the potential to reduce overutilization of imaging procedures since patients can easily send studies to providers or bring prior studies with them to appointments. And patient care can be enhanced by sharing diagnostic, procedural and evidence-related images, video, waveform and multi-media clinical content directly from the EMR.
The adage that an image is worth a thousand words still holds true. Actually it's worth more than that. Efficient and contextual access to medical images can help improve care by expediting second opinions while simultaneously building referrals and increasing physician and patient satisfaction. #SIIM16 #enterpriseimaging #healthIT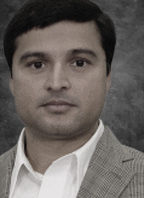 Kiran Krishnamurthy is Carestream's Worldwide Product Line Manager for Healthcare Information Solutions. He participated in a panel at SIIM16 on Communication and Collaboration Using Enterprise Viewers in the EMR