Leadership in healthcare was a pervasive theme at annual conference
Healthcare administrators from around the country attended The Association for Medical Imaging Management (AHRA) annual meeting this month. Multiple learning sessions were offered for attendees to join and listen to their peers. A common theme throughout the sessions was the importance of leadership.
Chris Blackmore delivered the AHRA keynote combining humor, magic, and healthcare. He explained the importance of good leadership allowing team members to act, instead of react. He also made the connection that when managers provide knowledge, they also provide encouragement. Blackmore left attendees with this call to action: "If not me, who?" Leaders need to inspire their teams and set an example for them. If they won't do it, who will?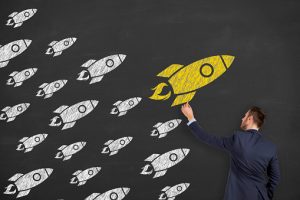 Community Hospital of the Monterey Peninsula (CHOMP) shared how they are putting leadership in healthcare in action. Eric B LoMonaco BS, CRA, RT(T), spoke about achieving 24/7 excellence in healthcare. The Affordable Care Act of 2010 (ACA) requires hospitals to provide patients with the opportunity to complete a Hospital Consumer Assessment of Healthcare Providers and Systems (HCAHPS) survey. Continue reading →