Telemedicine, live consults with radiologists and 'zooming out' on mammograms are in the news
This week's articles include: acute and long-term care gain prominence; in Syria, telemedicine helps deliver care where medical personnel are in danger; referring physicians prefer to talk to radiologists rather than use decision-support software; patient wait times are still considered unacceptable at the VA; and Dutch radiologists found some
breast tumors are easier to detect from 1.5 m away.
Post-acute IT 'getting interesting' as attention turns to EHRs, analytics and interoperability – Healthcare IT News
As the ACO movement gains momentum, providers of both acute and long-term care are gaining prominence as valuable players in the overall delivery of health care. When the Office of the National Coordinator put together the EHR and interoperability initiative in 2004, long-term care got nary a mention. And as recently as 2009, LTC providers were left out of the multi-billion-dollar incentive from the American Recovery and Rehabilitation Act because designers didn't consider their relevance for the program.
In perilous Syria, telemed goes where doctors might be targets – Clinical Innovation+Technology
Medical personnel are often in peril in the brutal civil war in Syria. Physicians for Human Rights estimated that more than 350 medical facilities have been attacked resulti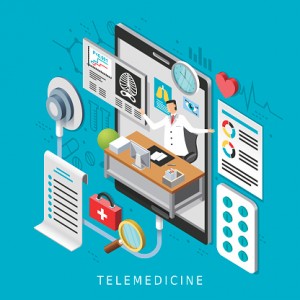 ng in the deaths of more than 700 healthcare workers since 2011. Now telemedicine is being deployed to ease the strain, according to healthcare workers at a refugee camp in Lebanon.
ACR 2016: Referring doctors favor consults over software – AuntMinnie
Referring physicians prefer to talk to radiologists rather than use decision-support software when deciding which imaging exams are appropriate for their patients, according to a presentation delivered at the American College of Radiology annual meeting (ACR 2016) in Washington, DC.