Advisory Board Company's Imaging Performance Partnership research offers insights for imaging leaders
Recent years have seen transformational change occur in the American health care market. Kee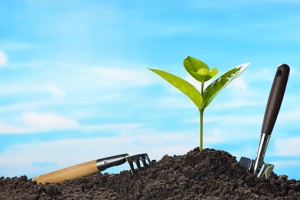 ping up with each development is daunting, but equally challenging is identifying the implications of these changes on the future of health care delivery and payment. Below are three major takeaways for imaging leaders, courtesy of the Advisory
Board Company's Imaging Performance Partnership research team. This outlook can serve as a guide for forging a successful radiology strategy in 2016 and beyond.
Explore screening and interventional radiology programs as growth opportunities
Recent years have seen low-dose CT (LDCT) lung cancer screening and CT colonography (CTC) receive approval from the United States Preventive Services Taskforce (USPSTF) as essential health benefits. These decisions open the door for radiology providers to provide these potentially life-saving services to patients in an affordable way, while also demonstrating radiology's value proposition as a gateway to the health system. Many providers also are exploring mobile mammography and partnerships with employers as a way of growing their programs. In order to ensure the success of these new initiatives, it is vital to deploy marketing strategies to referring physicians about the benefits and potential harms of these services.
Similarly, interventional radiology (IR) has had new life breathed into the specialty as pioneers advance the list of procedures outside of vascular services. Additionally, IR is attractive to both patients and health systems due to its noninvasive nature, its low cost compared to surgical approaches and the great outcomes results. Institutions with existing IR programs should align their growth with non-procedural specialties like oncology, pediatrics and primary care. Several programs have also seen success marketing IR directly to patients who are seeking an alternative to invasive surgeries.