Image enabling the EHR to create a more holistic patient health record
At University of Iowa Health Care, we believe that clinical images should be as accessible to our doctors, referring physicians, and our patients as their clinical documentation and lab reports. This important milestone is the next stop on our enterprise imaging roadmap.
UI Health Care (UIHC) has consistently been a leader in interoperability with a goal of sharing information with patients and clinicians. For seven consecutive years, we earned the "Most Wired Hospitals" designation from Hospitals and Health Networks magazine for being among the top 100 hospitals in the country that are making the most progress in the adoption of health IT. We have also been a HIMSS Stage 7 hospital for inpatient and ambulatory since 2010.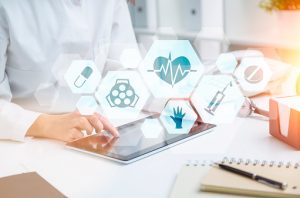 Our success with electronic image sharing is due to several essential factors: strong leadership and defined governance; a close collaboration among radiology engineering, radiology leadership, clinicians, and information technology; and a close relationship with vendors like Carestream Health that provide the innovative technology that enables image sharing. Continue reading →