Automation increases efficiency and reduces stress on sonographers
Sometimes less is better than more. It's certainly true for clinical workflows in vascular ultrasound.
For example, with Pulse Wave (PW /Spectral) Doppler imaging, it typically takes five steps to capture velocity profile and ten to capture volume profile. But CARESTREAM's Smart Flow Assist technology reduces the steps to only two by eliminating the need for repeated manual adjustments.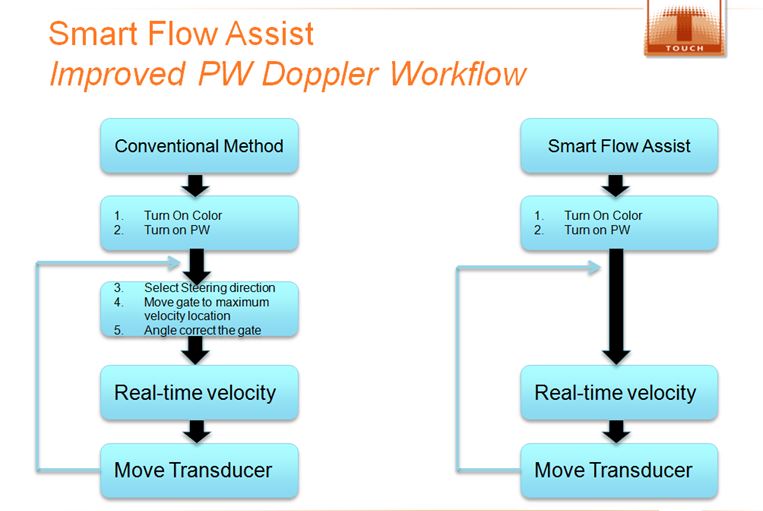 Spectral Doppler imaging is commonly performed to quantify flow profiles in blood vessels. The measurement is displayed as a waveform trace, depicting the velocity distribution (profile) at the given spatial location as a function of time. Capturing the velocity profile requires five steps:
Turn on Color Flow mode to obtain the orientation of the vessel
Turn on PW Doppler mode
Update the beam steering direction
Move the gate to obtain the highest velocity, and
Angle-correct the gate
Each step requires manual effort by the sonographer. Moreover, the typical clinical workflow in vascular ultrasound requires repeated manual adjustments each time the transducer is moved. Steps 3 to 5 must be repeated with each movement of the transducer.   Continue reading →