9 questions to answer before researching equipment
Radiology equipment selection for imaging rooms is among the most important decisions a hospital or imaging facility will make. Choosing the imaging product best suited to your workflow and imaging needs can help your doctors make quicker diagnoses and give you a faster return on investment. The right diagnostic imaging equipment also can help reduce x-ray exam times and increase patient comfort.
Selecting the wrong product can negatively affect imaging workflow and owner costs. Considering that the average lifespan of digital radiography equipment is 20 years, it is critical to make a well-informed decision.
90% of successful product selection comes from understanding clinical and ergonomic workflows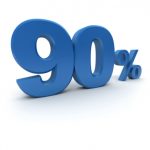 During my 10 years of advising medical imaging facilities on equipment purchases, I've found that some facilities don't fully understand their imaging needs. Others might understand them, but have not documented their needs well enough to share with the prospective vendor. This makes it hard for the supplier to recommend the most appropriate solution. It also makes it difficult for you to compare products from different vendors. Continue reading →