Cloud hosted PACS Solutions Help Address Radiology Staffing Shortages
Access to radiology reports can help eliminate barriers and enable collaboration.
Radiology staffing shortages are causing imaging departments to fall short of diagnostic reporting requirements in the United Kingdom. The situation is "desperate," according to the Royal College of Radiologists, which reported that nearly 97 percent of radiology departments were unable to meet diagnostic reporting requirements in 2016.
Other parts of Europe, especially rural areas, also face shortages. The shortage of radiologists and other health professionals is driving medical providers with no formal or previous affiliations to find ways to pool their resources and collaborate among their sites.
Fortunately, cloud based services and teleradiology are toppling the geographic barriers. An increasing number of medical health providers in Europe are installing PACS – Picture Archiving and Communication Systems – and hosting them in the cloud. For example, Spire Healthcare, one of the largest private healthcare groups in the UK, enabled cross site reporting using the Carestream cloud. Using different cloud services from Carestream, Spire Healthcare can store and archive data to enable cross site reporting and then distribution of the reports and associated images.
With a cloud-based solution, an imaging exam can be performed at one site and then made accessible to a radiologist (or other specialist) who can view the study and produce a report from anywhere (local site, other site or even from home). The report and the associated images and findings are then accessible from the cloud to the referring physician or any authorized healthcare professional. Because the PACS and associated services are hosted in the cloud, set up and deployment are not overly complex.
Multi-media reporting enhances information sharing
Information sharing is enhanced when radiologists apply multi-media reporting tools. These enhanced reports can contain measurement tables and graphs as well as hyperlinks so clinicians can easily view associated images. For example, if a radiology report indicates that a tumor has grown since the previous exam, the physician can click on the hyperlink embedded in the text of the report and directly view the tumor and measurement in both the current and previous study.
These interactive reports and images can be easily accessed from the EMR using a zero-footprint viewer that delivers rapid access to key findings and clinical multimedia data from multiple "ologies". Users also can see side-by-side displays of DICOM and non-DICOM images.
Connecting patients and providers
The accessibility of images and reports available through cloud-hosted solutions are especially beneficial to rural areas. For example, if a person was injured in a rural area, the patient would go to a local diagnostic center that might not have a radiologist on staff. The center would capture the exam and upload it to the cloud. Then a radiologist at another site could access the image and create a report. If the radiologist thinks it is needed, the patient could be transferred to another hospital to perform additional exams. These new exams, as well as the previous one, would all be available through the cloud so that the radiologist could dictate his or her final report and the patient could be treated in the institution that is appropriate to treat his or her pathology. The whole history would be available through the cloud along the patient clinical pathway.
Connecting providers on land and sea
Cloud services –along with telemedicine – are already connecting patients at sea with providers on land.  In 2015, MSC Cruises became the first cruise line to offer a 24/7, multilingual pediatric telemedicine service on board its entire fleet thanks to an agreement with the renowned Instituto Giannina Gaslini Children's Hospital in Genoa, Italy.
MSC initiated the service because many parents are concerned about the possibility of their children becoming ill while on a cruise and not having access to specialists. When a child is unwell, the cruise line and specialists at the Institute connect through Carestream's Cloud-Based Services. The doctor on board the ship connects to a secure web portal, enters a request and encloses relevant diagnostic images including X-rays, videos and ultrasounds; and also reports and other multi-media documentation. The medical specialist at the Gaslini Institute automatically receives an email notification and connects to the portal to view the request and associated images and provide medical advice. The applicant is notified of the response via email, and can view and download the diagnosis by accessing the web site. The link works via satellite communications and is available on all MSC cruise itineraries anywhere in the world.
The powerful combination of anytime anywhere access and contextual multi-media reporting solves a real and critical need to enable collaboration in support of better patient care and improved efficiency. Learn more about Carestream's cloud-hosted solutions at RSNA; schedule your demo today!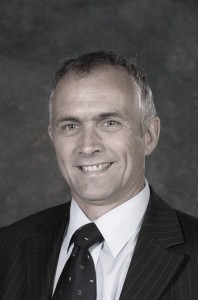 Ignace Wautier is a Carestream Healthcare IT Business Development Manager located in Europe. He presented this topic at UK PACS Day in 2016. #RSNA16 #telemedicine #healthIT