Six years yield five significant changes in the field of sonography
Kayla Sickles, Highland Hospital
Over the last six years, healthcare in the U.S. has undergone a rapid series of changes and reforms. From the way Americans pay for care to how care is provided, the post Affordable Care Act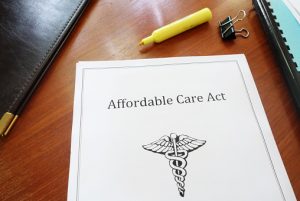 era of healthcare is unlike anything we have ever experienced. Diagnostic medical sonographers, also known as ultrasound technologists or ultrasound technicians, have begun to feel the effects of the Affordable Care Act on almost every aspect of their daily job duties.
More healthcare consumers
More Americans are consuming healthcare services than ever before. It is estimated that more than 20 million previously uninsured Americans gained access to health insurance through the Affordable Care Act from federal and state exchange programs, employer mandates, and/ or Medicaid expansion. Hospital and healthcare facilities are seeing more patients than ever before, which means more diagnostic tests, like ultrasounds, are being ordered. However, this sharp increase in healthcare consumption was not matched with an equal increase in human or capital healthcare resources.