Preparing for the next-generation of medical imaging data and analytics
Today, the cloud is a grownup with a seat at the IT table. The major issues around the cloud (security, access and speed) have been satisfactorily resolved by industries outside of healthcare: technology, software, financial services,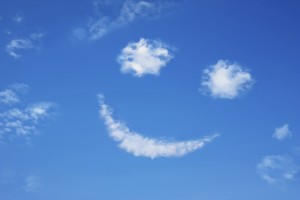 and retail have been using the cloud for years.
Of course, healthcare does have its own unique issues of privacy, security and access that make it slow to adopt any new technology, and the cloud has been no exception. But progress has been made. In a recent annual study of 125 large and small cloud users, for the first time in 2016, security was not the first concern mentioned. Technology has jumped ahead to meet the challenges of healthcare's journey to value.
The cloud is an essential part of the healthcare industry's IT structure/restructure to reduce costs, increase clinical collaboration and speed up clinicians' access to information. As larger study files boost storage requirements, Intel and Carestream have partnered in Intel's Storage Builder Program. The purpose of the collaboration is to blend Carestream's expertise in healthcare information systems with Intel's technological prowess to increase the performance of Carestream's PACS and RIS systems and to make them more useful to clinicians.  For example, Carestream recently deployed the new Intel® Solid-State Drive (SSD) Data Center (DC) Family for PCle® P3700 featuring Non-Volatile Memory Express™ (NVMe™) and observed a threefold increase in throughput in that portion of the Carestream Vue workflow.